GEN III Level 5 Jacket
PRODUCT DESCRIPTION
The Gen III Level 5 jacket is designed for use in moderate to cold weather conditions as a soft shell layer combined with other base and insulated layers. The jacket provides light weight, low bulk and extreme comfort for movement. This jacket can also be worn as an outer layer in warmer climates. The Soft Shell fabric allows for ease of movement as well as low noise.
The jacket features a two-way center-front zipper opening with a protective wind flap as well as an elastic cord in the bottom hem for adjustability. It is also constructed with a high collar containing a collapsible hood, hook and loop closure sleeve pockets and two front zipper pockets, ventilation openings under the sleeves and removable patch to attach rank badges and name tags.
SPECIFICATIONS
Constructed with stretchable, breathable water resistant materials
Light-Weight, low bulk and extreme comfort
Thongs on zippers for ease of use when wearing gloves
Two-way center-front zipper with protective wind flap
High collar with storable collapsible hood
Hook and loop closure sleeve and front pockets
Ventilation openings under the sleeves
Removable badge patch for rank and name plates
Imported
AVAILABLE COLORS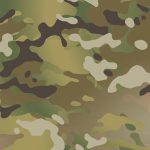 Please inquire for other colors and special orders.
PRODUCT INFORMATION SHEET
View or download this print-ready PDF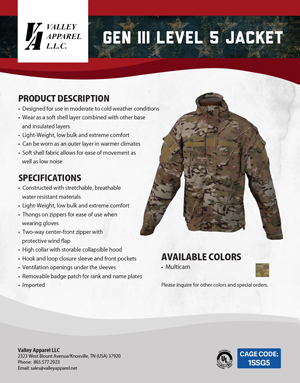 FULL CATALOG
Download a Catalog of all of our products here: